• Dessert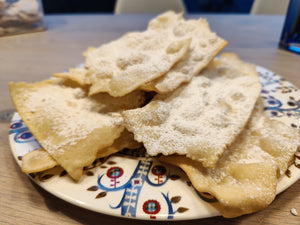 Crostoli, Chiacchiere, Frappe...we have so many names for this dessert! It is so popular in Italy but you can only buy it during Carnival season. Thankfully at home we can we make it whenever we want ;) Not too sweet, which my kids love, as I don't get mad at them for eating a few extras. They are in fact my son's favourite dessert and also a recipe that I would highly recommend as a family activity with your children or partner (rolling dough with a pasta maker is always easier with 4 hands than 2!) The dough is crunchy and melts in your...
---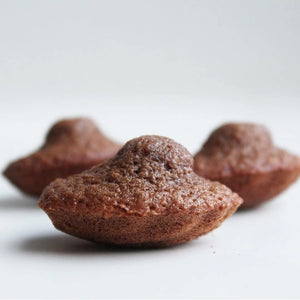 Do you love Madeleines? I am absolutely mad about them! I love them for tea, breakfast, catering parties and birthday cakes! I keep trying new recipes and new twists on old ones. Recently I covered them with salted caramel.. . OMG, they were so decadent!! I am going to share with you two recipes. The first one is for the classic Madeleines, which I learnt from a great Italian chef Maurizio Santin (none of his recipes have ever disappointed me!) and the second one from Celine, a French chef who made my ever favourite recipe blog (https://lesyeuxgrognons.com) and is a...
---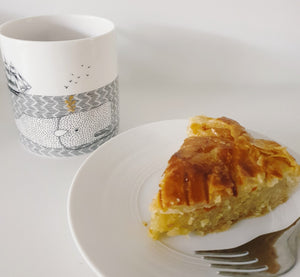 If you have read some of my previous blogs you know what I am passionate about...comfort food and flavours which are packed with lots of sweet memories! I am talking about those recipes that you never get tired of, that over the years you keep layering new memories over the old ones.... Pethivier is one of those one! A must try, for its disarming simplicity and for being such a crowd pleaser.  This famous pastry from the Loire in France, which resembles the galette des rois, is traditionally made for Epiphany to mark the Three Kings' visit to the baby...
---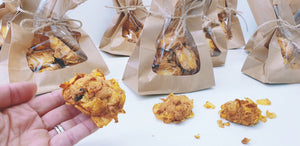 These cookies are a delight for kids (and not only them!) Slightly crunchy on the outside and so soft and flavourful in the centre thanks to the almond flour. They are super easy to make, so it's worth giving it a go even if you don't feel super confident in baking! If you don't love raisins you can leave them out, or replace them with chocolate chips or cranberries... just follow your cooking instinct for your personal twist!  Make sure you keep them in an air tight container or the cornflakes on the outside will lose their crunchiness after 3...
---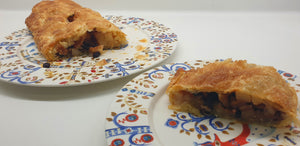 This is a classic in Italy and the Trentino region is the most well known for this dessert, thanks also to the amazing apples from this area. Its origins are actually from Turkey, where they make a slightly sweeter and crunchier version with filo pastry. For me, it brings back so many nice memories of skiing breaks in the Dolomites! I never had a skiing holiday in Italy without strudel on the slopes, but I guess that would not surprise those who know me well ;) There are so many variations of this recipe!...so for you I have here described...