• Recipes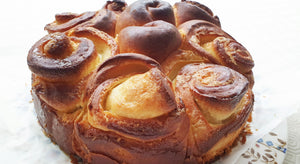 This is my favourite breakfast treat ever!! This fantastic sweet bread is simple to make if you have a powerful mixer (Kitchen Aid or similar). It just requires a bit of planning as you need fresh yeast, and to allow time for the dough to rise. I love the smell of this dish in the morning, so I have recently been doing all the prep the evening before and allowing it to rise during the night so it's ready to pop in the oven in the morning.   Ingredients: 500g of flour (I use 00) 80g butter 100g sugar 150ml of...
---
• Recipes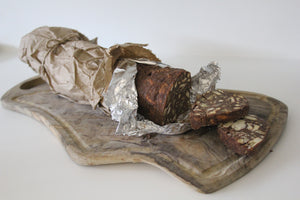 This dessert is very much loved in my house. It is an old recipe as you can tell from the measurements based on cups of tea! Kids and adults adore it because of the chocolate, but also because of its crunchy texture.
---
• Recipes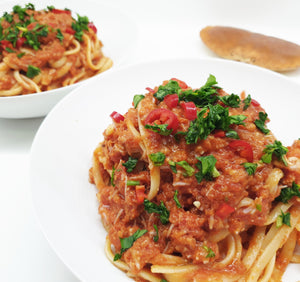 It is somehow common for us to eat this lovely dish on a Sunday evening. It is still the weekend so we reward ourselves with seafood and satisfy the desire for comfort food at the same time. Besides, it is so quick to make!
---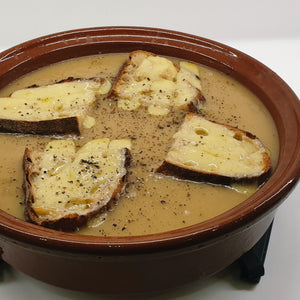 This is an absolute favourite in my house! It's an ideal meal for a cold and rainy day, in which you are relaxing at home while this soup is happily cooking for a few hours. You will be impressed by the result! Amazing recipes do not need to be complicated and this one has certainly nothing to envy from what you would eat in a great restaurant in Paris.
---
• Recipes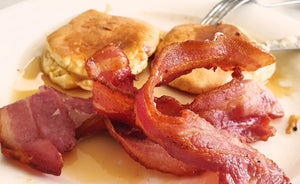 OK...this is certainly not Italian! But can you blame me for loving pancakes?!?!?!?! I adore them!!! If you want a recipe that makes very fluffy pancakes, you are in the right place! This will not disappoint! And they are so fast and easy to make!! In my house, they go religiously with some Canadian maple syrup on top (something my Canadian husband is very proud of)! They can be plain, or you could add blueberries or apples in the dough, if you want to give them a twist (and even a touch of cinnamon with the apples).   Ingredients (recipe...